Journey South Outfitters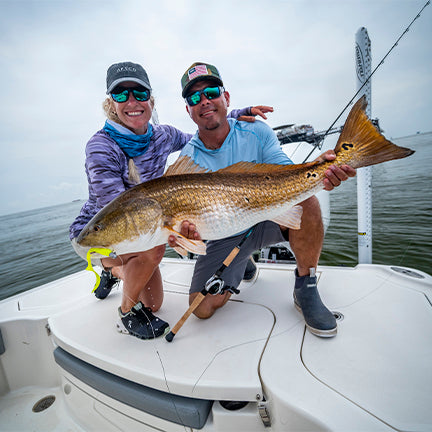 Key Stats
Favorite Techniques:
Throwing ChatterBaits for bull reds
Off-Water Activities:
Bowhunting for whitetail deer
About Captains Moe and Eric
Guided by the husband and wife team of Captains Moe and Eric Newman, Journey South Outfitters delivers exceptional angling, lodging and dining experiences on the Venice, Louisiana marsh. Leaning on years of experience on these renowned inshore and offshore fisheries, the Newmans cover all aspects of a world-class angling adventure, ensuring your satisfaction from boat to dinner table and beyond. The only full time female offshore captain along the Gulf Coast, Capt. Moe Newman remains an elite angler with fly and conventional tackle alike. A lifelong South Louisiana angler and talented chef, Capt. Eric Newman has worked in and owned fine restaurants for many years.
Journey South Outfitters' Top Baits