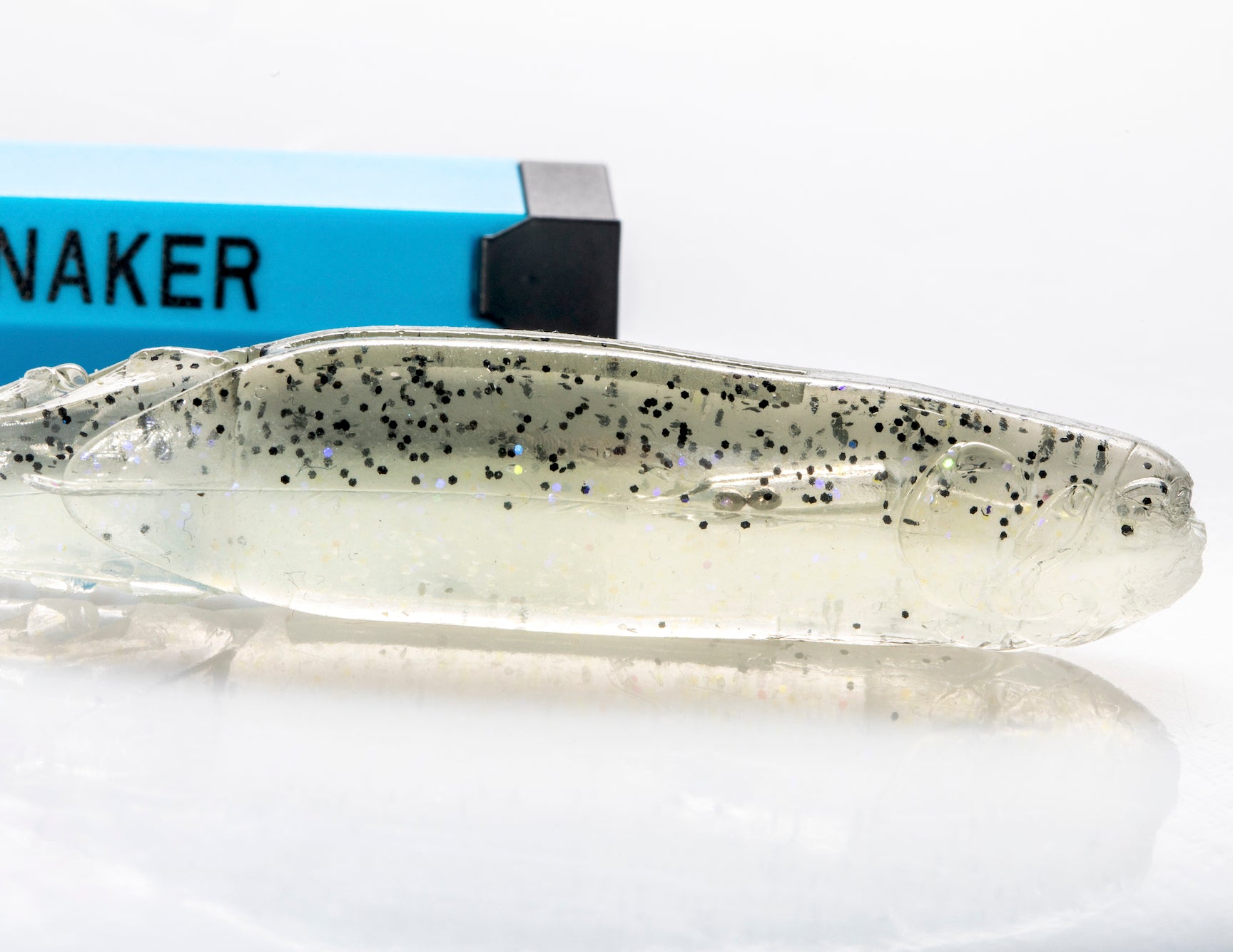 Soft Plastics Surgery
AVAILABLE NOW: New Z-Man® Rattle-Snaker® wires ElaZtech® baits and all soft plastics with fish-attracting sound or extra weight


Ladson, SC (November 07, 2023) – As if casting an extra lively, nearly everlasting softbait isn't cool enough, fans of Z-Man ElaZtech® baits can now add another valuable trick to their angling arsenals.

Now available at your favorite outdoor retailer, the new Z-Man Rattle-Snaker® is an invaluable, must-have tool that effortlessly inserts glass rattles or tungsten weights into the body of any ElaZtech or other soft plastic bait.

Adding the benefits of sound attraction to your favorite softbait, the Z-Man Rattle-Snaker effortlessly implants tiny rattles in a quick, safe two-step process. Its patented tool design employs a precision stainless hollow needle for quick, easy insertion. Implant the needle into the chosen bait location—tail, head or torso. Next, "load the chamber," sliding a rattle or weight into the hollow needle. Finally, engage the integrated pushrod, plunging the rattle or weight through the needle and into the bait.
Once the Rattle-Snaker implants an ElaZtech bait, the rattle stays put.



In seconds, you're locked and loaded, bait wired for beneficial fish-attracting sound. If you're rigged with a Finesse TRD™, TRD GobyZ™, Gremlin™ or other ElaZtech profile, you can bet the rattle is there to stay. The extra-terrestrial benefits of Z-Man superplastics include an enigmatic ability to "self-heal"—even after numerous lacerations and hook stabs—and grip the rattle or weight for keeps.

Recognizing the value of adding maraca-like vibes to his prized ElaZtech baits, Rattle-Snaker inventor Oliver Green engineered a simple, turnkey device that fits into a pocket or any tacklebox compartment.

"In early development of the Rattle-Snaker, it amazed me that no one was making a tool capable of injecting rattles or weights into soft plastics," recalls Green. "I knew the tool needed to work with tougher-to-penetrate ElaZtech, too, because the baits catch so many fish and because the material seals back up and has a way of essentially vapor-locking the rattle inside its body."
Green built the first batch of Rattle-Snakers and immediately gave them to his fishing buddies. "I learned right off that saltwater, freshwater and especially bass anglers were all excited to get their hands on this tool."

Within months, professional anglers, including early-adopter Z-Man pros Luke Clausen and Jonathan Dietz and numerous YouTube anglers were singing the Rattle-Snaker's praises.

"The Rattle-Snaker is just a cool, ingenious idea—something every angler needs in their soft plastics arsenal," affirms Dietz, a believer in the fish-attracting merits of subtle underwater clacking sounds, particularly valuable for bottom-oriented presentations.
Adds Green: "I have one Neko rigged ElaZtech bait I've been using for two years, and the rattles are still intact. Even if a big snook or redfish crushes the rattles inside the bait, I can still simply inject it with a new replacement rattle. One of my bass fishing buddies rigs his speed worms with up to 4 rattles per bait. No doubt, experimentation will inspire some cool new rigging tricks."

Equipped with a surgical steel grade needle protected by a silicone needle guard, the Z-Man Rattle-Snaker (MSRP $12.99) works with all soft plastic baits for fresh- or saltwater use. Packaged with 10 glass rattles, the Rattle-Snaker features built-in storage for rattles or tungsten weights (coming soon.) Replacement rattle 10-packs are also available at www.zmanfishing.com.