Mark & Michael Cowart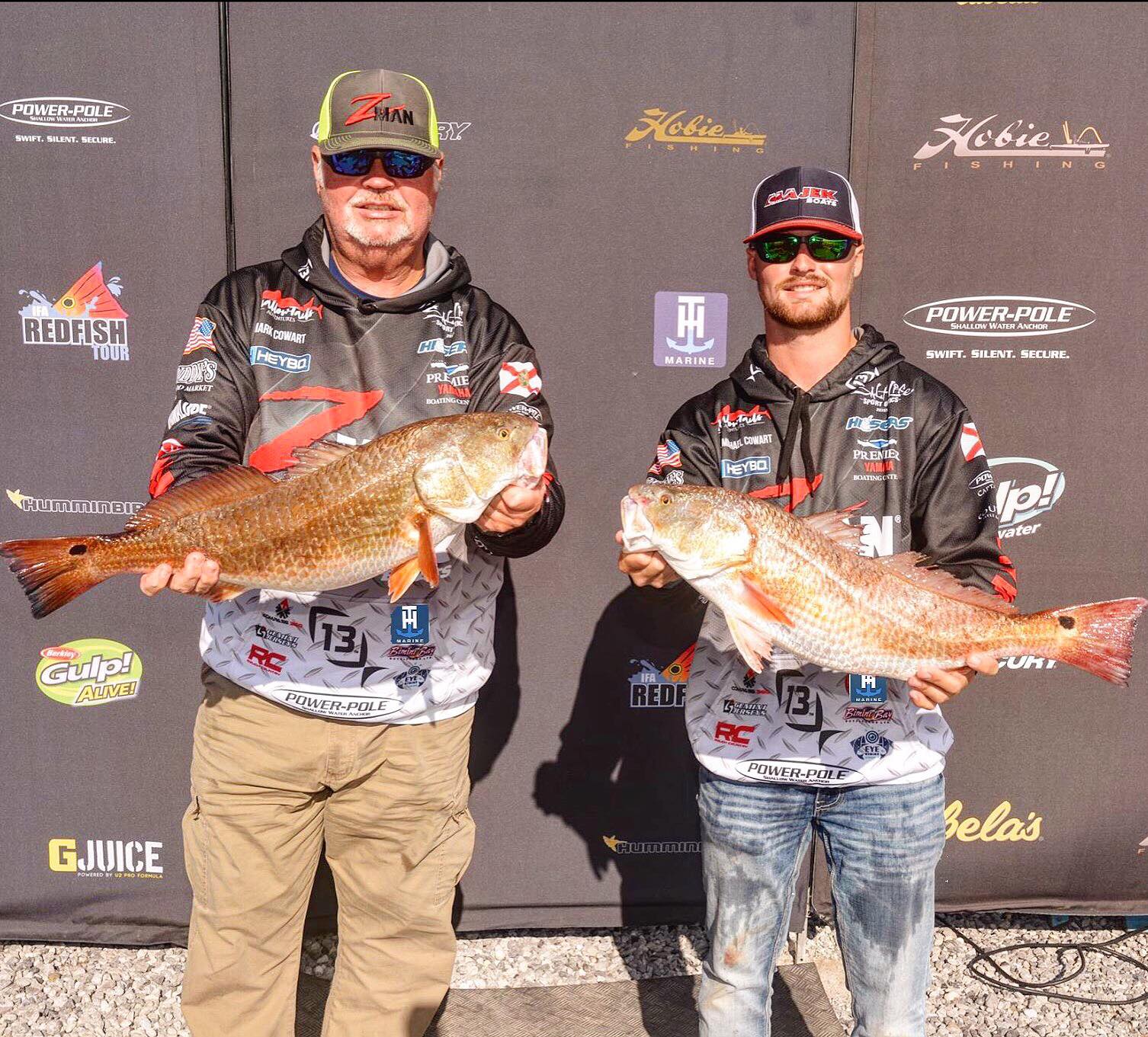 Key Stats
Favorite Techniques:
MARK - The Big TRD rigged on the Weedless Eye jig head is without a doubt my overall favorite Redfish bait to throw. It is so productive and can be fished in a myriad of ways.
MICHAEL - I love throwing the 4" Jerk ShadZ on the Pro BulletZ Jig Head for Redfish and big Trout! It is such a productive bait that can be fished fast, slow, hopped, or slow-crawled!
Career Accomplishments:
MARK-I have had 4 wins and dozens of Top 10's
MICHAEL- 7 wins along with 24 Top 10's across the various Redfish tour circuits.
Off Water Activities:
MARK - I enjoy traveling and bow hunting.
MICHAEL - Hunting is my second passion for sure!
Honors:
MARK- Two-Time Redfish World Series Qualifier.
MICHAEL-Three-time Redfish World Series Qualifier.
About Mark and Michael
MARK- I grew up bass fishing in Alabama and after moving to the Gulf Coast, I went Redfishing a few times and I was hooked! I began Redfish tournament fishing with my son, Michael, when he was 12 and soon we began competing in more and more tournaments throughout Florida, getting our first national level win together when Michael was 15. After that, we fished 12 to 13 tournaments a year all across the southeast coast.
MICHAEL - One of my earliest memories is fishing for Redfish with my dad, wade fishing on the flats around Panama City Beach. When I was 12 my dad took me for my first Redfish, I won the junior Redfish Division and that was my turning point - I was hooked on catching Redfish for life! Now as a full-time professional redfish tournament angler and inshore guide in Panama City Beach, I get to share my passion for this sport with folks all across the Southeast!