Jonathan Dietz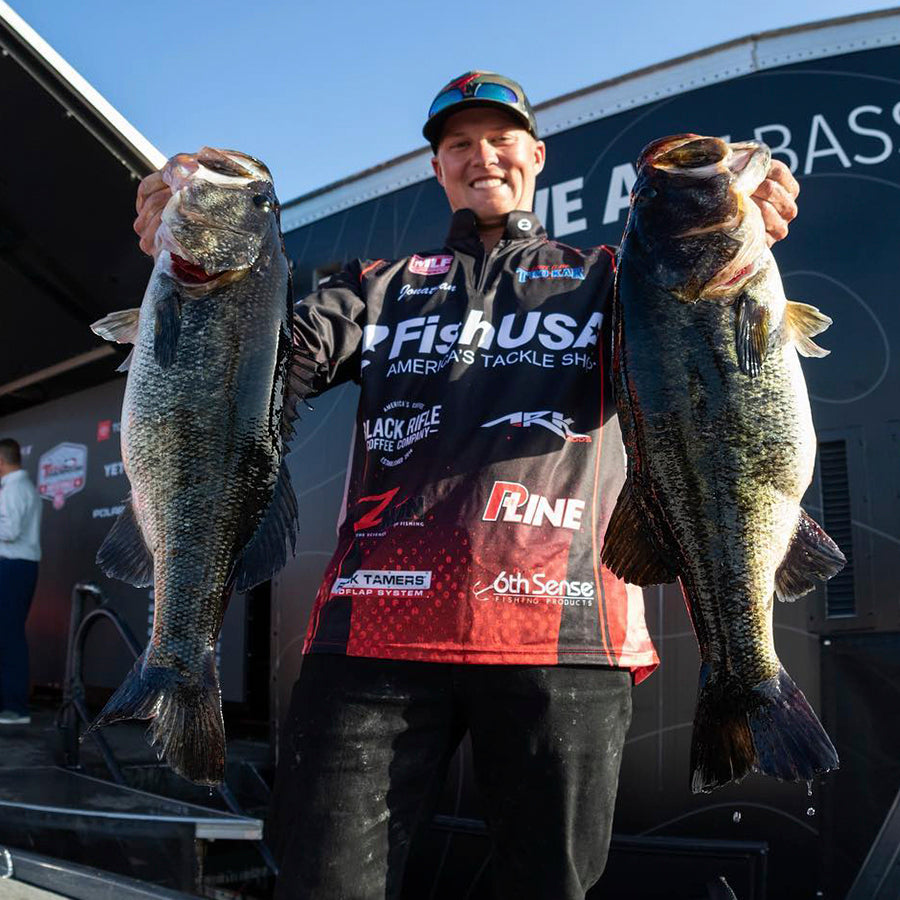 Key Stats
Favorite Techniques:
Flipping and Powerfishing with a Jerkbait or ChatterBait
Recent Career Accomplishments:
Qualified for the 2023 Bassmaster Classic
3rd Place, 2022 AOY Standing Central Toyota Series Finish
3rd Place, 2022 Bass Nation National Championship
Off-Water Activities:
Spending time with family
About Jonathan
Jonathan has been fishing ever since he could walk. As a youth, he spent his time in the woods around his rural home in Corry, PA. As well as on a pond that was in a secluded section of woods on the family's farm. Some of his most memorable outings are with his mother who had taken him whenever she could manage. Jonathan started out his college career at Penn State Behrend. It was there Jon made friends with other young men who also had a passion to fish. One of them had a bass fishing team at his high school and also competed in local BASS leagues. This was his first introduction to competitive bass fishing. From there on out, Jon was hooked and started gathering all of the necessary tools and started competing in his own local tournaments. Once at Penn State University Park, Jonathan immediately jumped on board the College Bass Fishing train. That was the turning point in career paths for this young man. Since then, he has competed in any and all tournaments possible including the Toyota Series Championships, Bassmaster Opens, BASS National Championship, and the Coveted Bassmaster Classic. 
Jonathan's Career Accomplishments:
Qualified for the 2023 Bassmaster Classic
3rd Place 2022 AOY Standing Central Toyota Series Finish
3rd in 2022 Bass Nation National Championship
9th Place 2022 Central Toyota Series Finish
3 Top 15 AOY Standings Toyota Series in 3 Years
2017 Angler of the Year Northern BFL
6 Top 10 Standings in MLF Toyota Series in 3 Years
3-Time Toyota Series Championship Qualifier