Captains Ernest & Aaron Cisneros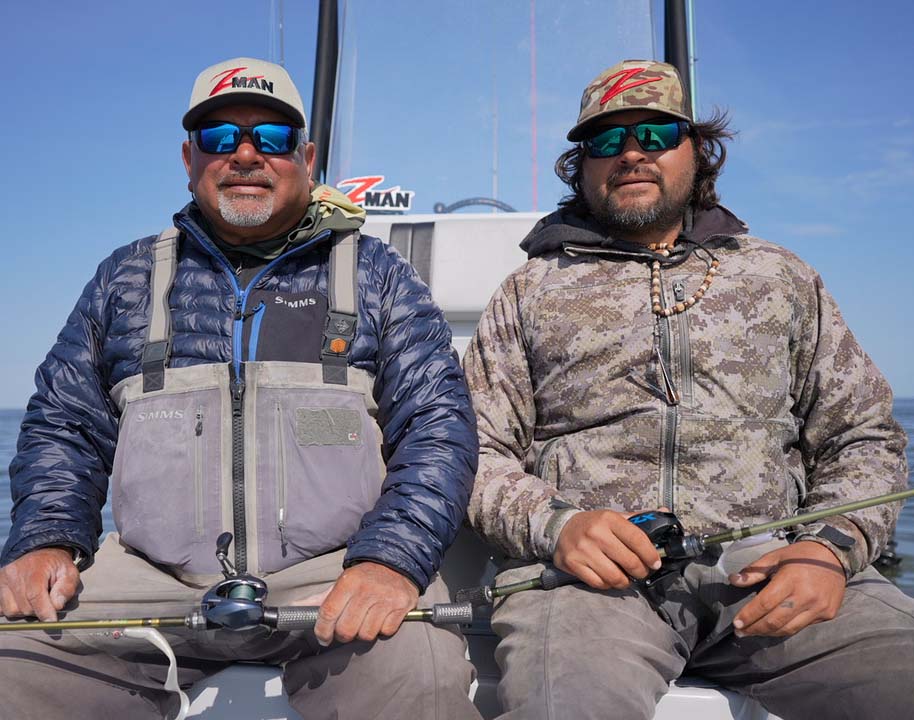 Key Stats
Favorite Techniques:
Sight Casting and working a soft plastic in shallow water
Honors:
CCA Conservationist of the Year, 2020
Highlighted by Simms as top Hispanic guide around the world
Career Accomplishments:
Monthly writer for Texas Saltwater Fishing Magazine for over a decade; Fishing Guide of over 25 years; Recognized as one of the top fishing guides on the Texas coast; Fishing host to Top Grand Slam Lodge, Punta Allen, Mexico; Highly sought-after speaker at fishing shows and seminars
About Ernest
Capt. Ernest Cisneros, is a full-time guide that fishes the waters from Port Mansfield to Port Isabel. Capt. Ernest specializes in wade fishing with artificial lures while pursuing trophy trout, snook, and redfish in the shallow pristine waters of the Lower Laguna Madre. As a fishing guide, writer, and monthly contributor to fishing articles to Texas Saltwater Fishing Magazine as well as conducting various fishing seminars throughout the year, Capt. Ernest is committed to sharing his passion and knowledge with others. He prides himself with a strong sense of conservation and teaching his anglers about the diverse habitat of the Laguna Madre.
About Aaron
Son of legendary inshore guide, Captain Ernest Cisneros, Captain Aaron Cisneros has become a master at wading and sight fishing South Padre Island's Lower Laguna Madre. A talented and instinctive inshore saltwater angler, Cisneros specializes in trophy trout, redfish, flounder and snook caught with artificial lures. He's an inventive angler who often fishes experimental rigs and lures with great success. When he's not booked with fishing trips, Cisneros pursues his other passion—guiding hunters to world-class waterfowl hunts. Read Captain Aaron's monthly fishing forecast at Texas Saltwater Fishing magazine.