Abby Abbondanza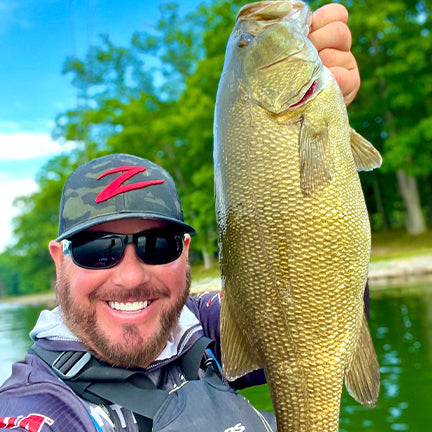 Key Stats
Favorite Techniques:
Finesse baits for smallmouth bass
Honors:
Qualifier for the Hobie BOS Tournament of Champions in 2022 & 2023
Career Accomplishments:
Hobie BOS Trail:
KY Lake- 3rd place finish/ qualified for 2023 Hobie BOS TOC
Harris Chain- 20th Place Finish
Susquehanna River- 5th Place Finish
Wolf & Fox River- 11th Place Finish
Over-All:
1 First Place Finish
16 Top 10 Finishes
5 Top 20 Finishes
Off-Water Activities:
Performing country music across the U.S.
About Abby
Admittedly, confirmed kayak bass junkie and country music frontman Chris "Abby" Abbondanza is a pretty cool name for a musician—or a competitive angler. In 2006, Abby and his PovertyNeck Hillbillies bandmates produced a hit single, "Mr. Right Now," which held the #2 spot on GAC's video chart for fifteen weeks straight. These days, Abby's out touring on his own, kayak typically in tow, ready to hit the water at a moment's notice. A top angler on the national Hobie BOS kayak bass series, Abbondanza has been a Z-Man Ned rig and ChatterBait(R) fan long before he ever joined the official ProZ team.
A native of Western Pennsylvania, Abby still lives within a few hours of Lake Erie, where he frequently employs small boat strategies for mega smallmouth bass. Among his more intriguing bass tricks, Abby likes to nose-hook a Finesse TRD™ onto a dropshot rig—a decided departure from traditional Ned rigging. When he does tie on a Ned rig, Abbondanza's style again deviates from convention. He's a big fan of the NedlockZ™ EWG, which helps him present a Baby GOAT, TRD or Bang StickZ cleanly across rocks or and through grass and brush.
Up next for Abby? We're hoping to hear a new tune about kayaks, bass and the life of a nomad angler.