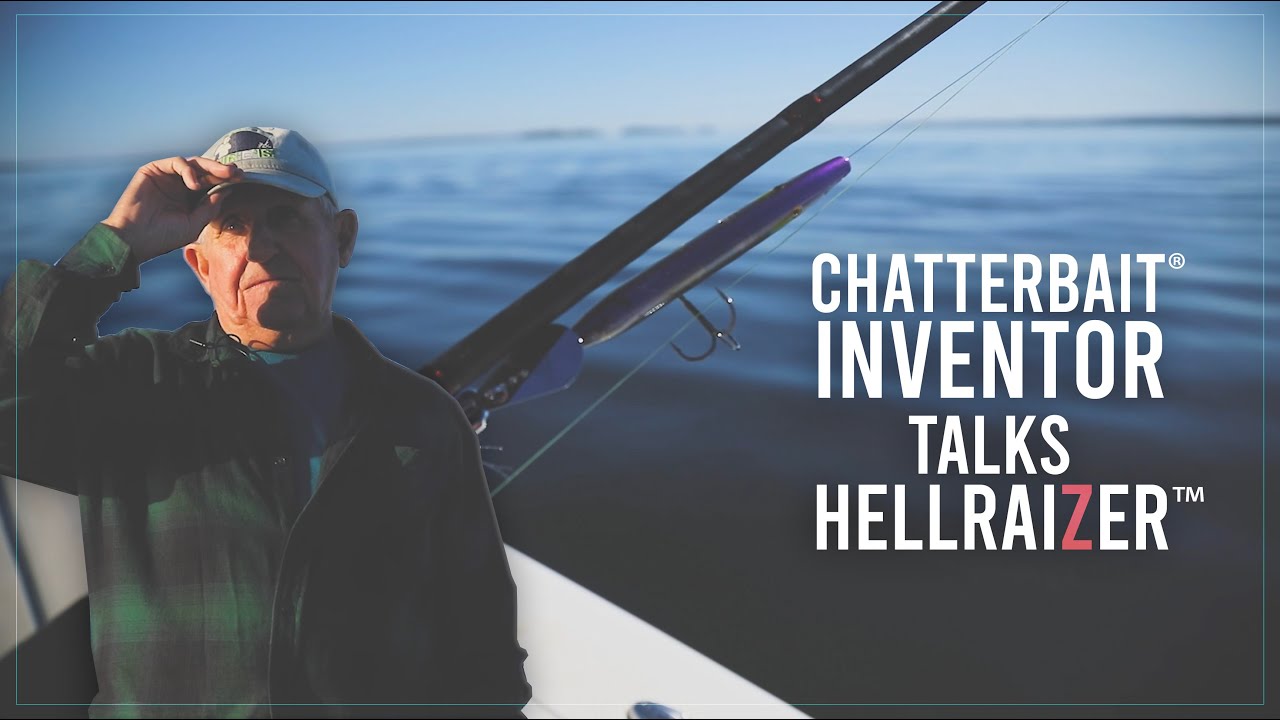 Musings of a Master Lure Craftsman
ChatterBait® creator Ron Davis riffs on his new topwater concept, the Z-Man® HellraiZer™
LADSON, SC (February 13, 2023) - It all seems like a no brainer now. Why wouldn't you cast the lure that's become perhaps the greatest big bass catcher of the last two decades?
But twenty years ago, when inventor Ron Davis put the first ChatterBait® Bladed Jigs in anglers' hands, it must have taken some serious gumption to stick to his guns, to unabashedly convince anglers to just give the lure an honest try—and to learn something important, something he knew in his gut to be the truth.
Inventors and artists of every stripe know all too well the angst of the big reveal: What if the public hates it? Rejects it? But when the engineering and endless on-water testing works, when everything comes together—as Davis always knew it would—anglers benefit beyond their dreams. Just ask Bryan Thrift, who won consecutive FLW bass events in 2005 and '06, lipping giant bass with an Original ChatterBait at classic bass lakes Eufaula and Okeechobee.
The Z-Man HellraiZer takes an innovative, explosive approach to topwater bassin'.
Proof that Davis and his Z-Man collaborators were once again on the right path arrived in synch with the 2022 ICAST New Product Showcase and the unveiling of their newest mind-bending creation. Taking a page from the book of the Original ChatterBait, the HellraiZer™ Tail Blade surface lure was met with equal parts admiration and uncertainty—exactly the sort of reception you'd expect from a lure with so many . . . eccentricities.
Of course, the HellraiZer, which slinks across the surface with an extraordinary sound, vibration and action, did not win any ICAST awards. In case you're keeping score, neither did the Original ChatterBait Bladed Jig nor the preeminent ChatterBait JackHammer™ to follow.
To learn about the lures that began with a simple idea and those fist casts into the unknonwn, check out Ron Davis' on-the-water rap session.